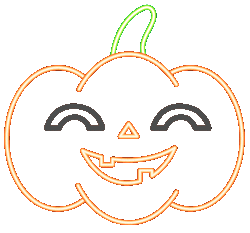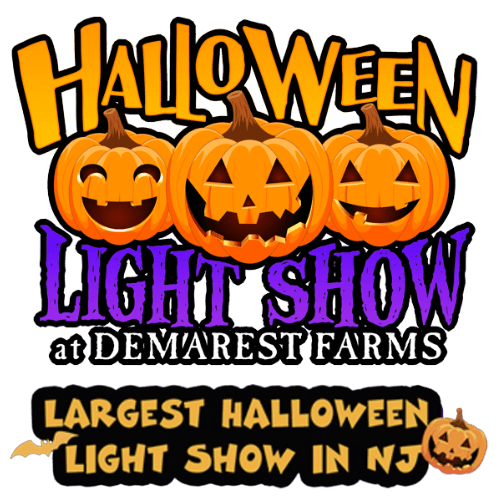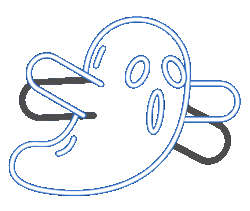 Demarest Farms Presents a Family Halloween Event!
Our holiday light show, Orchard of Lights, now presents the Halloween Light Show!
Join us during the most spooky time of year and experience the amazingly spooktacular  Halloween Light Show. Take your vehicle on a guided tour through 32 acres of brilliant Halloween light displays,  enjoy our farm fresh goodies in our retail farm market.
Scheduling Halloween Light Show trip to the farm:
Please arrive 10 minutes before the start of your reservation.
You MUST MAKE A RESERVATION, on our system. This will give you a date and time to arrive at the farm. Please arrive at the start of your reservation time.
You WILL NOT be able to purchase tickets at the farm market for Halloween Light Show. The tour takes about 20-25 minutes.
Visits to the Halloween Light Show will be limited to your reservation time frame. After the light show, enjoy all your favorites in our farm market.
When arriving at the farm you will be directed to a designated area to line up your vehicle for the Light Show.
A farm employee will check you in and give you the appropriate instructions.
Tune your radio to 107.9FM.